co-worm-ing
2023
process-led collaborative projects



'co-worm-ing' is a collaborative digital production by Emily Simek, Joy Zhou, and a mobile worm farm, exploring how to produce digital art through the process of composting.

In a series of digital installations, production materials are locally compiled, collectively consumed, edited and reused over time, much like organic materials in a compost heap.

The work invites us to consider how we handle large amounts of digital content, what our metabolising processes are, and how nutrient-rich content can be produced using devices that are readily available (like your phone).

'co-worm-ing' is a working process rather than a fixed outcome.

-
Developed as part of Public Art Park 23 Lab, Emily, Joy and a mobile worm farm went out for a live composting walk with the public at Queen Victoria Market.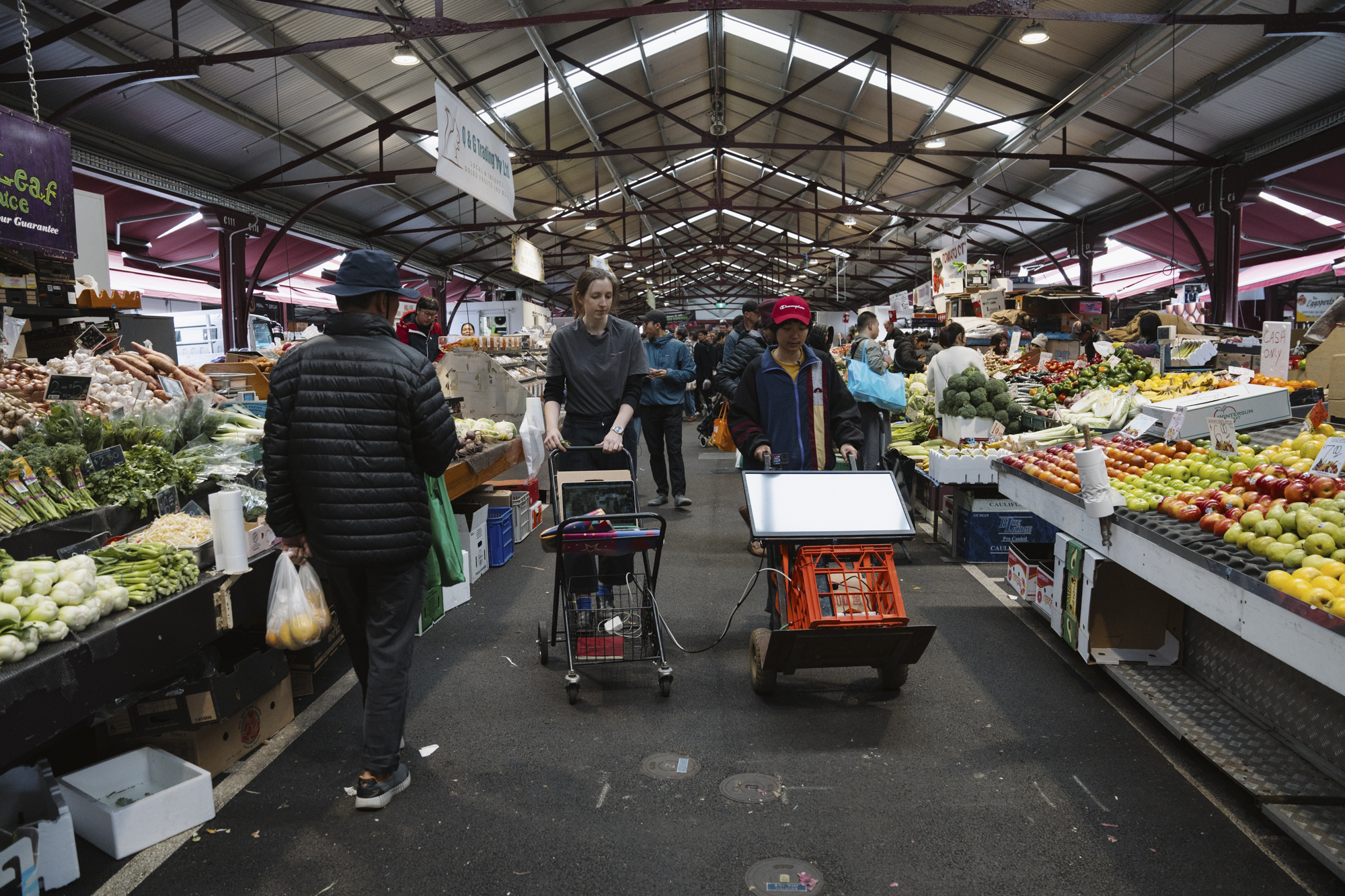 photos by Astrid Mulder